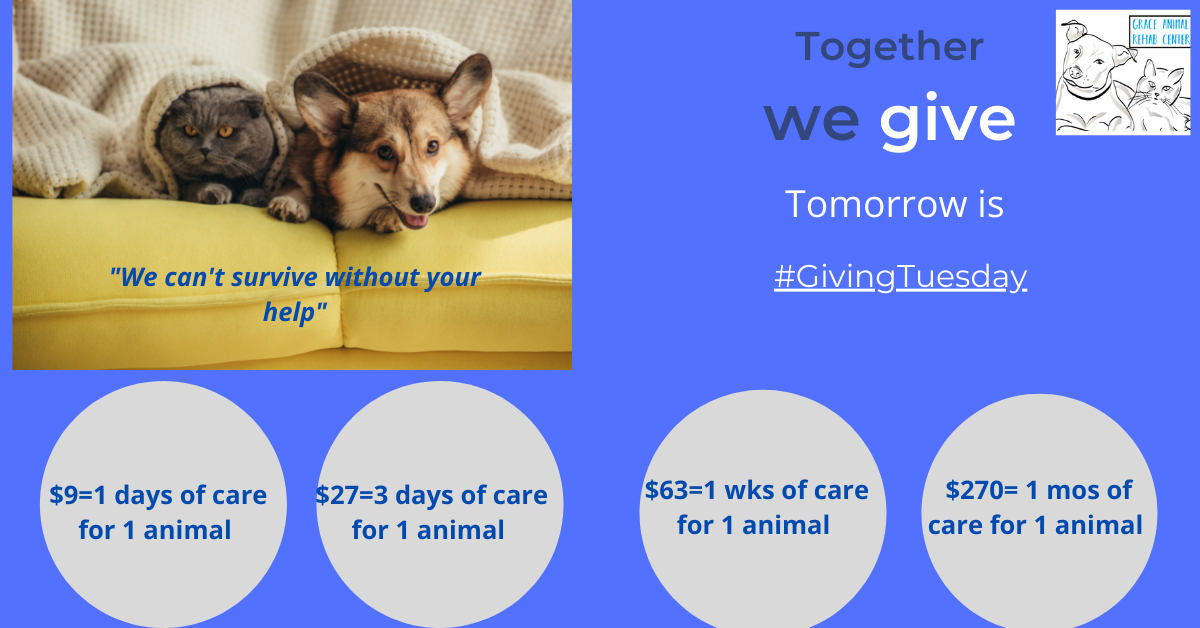 27 Nov

Homeless Animals Need You!

Imagine you were on the street scared and alone. Imagine you had no food to eat. People harassed you. Maybe even hurt you. Now imagine that you had no way to ask for help.

That's the life of the animals we serve.

Grace Animal Rehabilitation Center's (GARC) works tirelessly to save as many abandoned and abused dogs and cats as possible. We care for them and then work even harder to find them a loving home.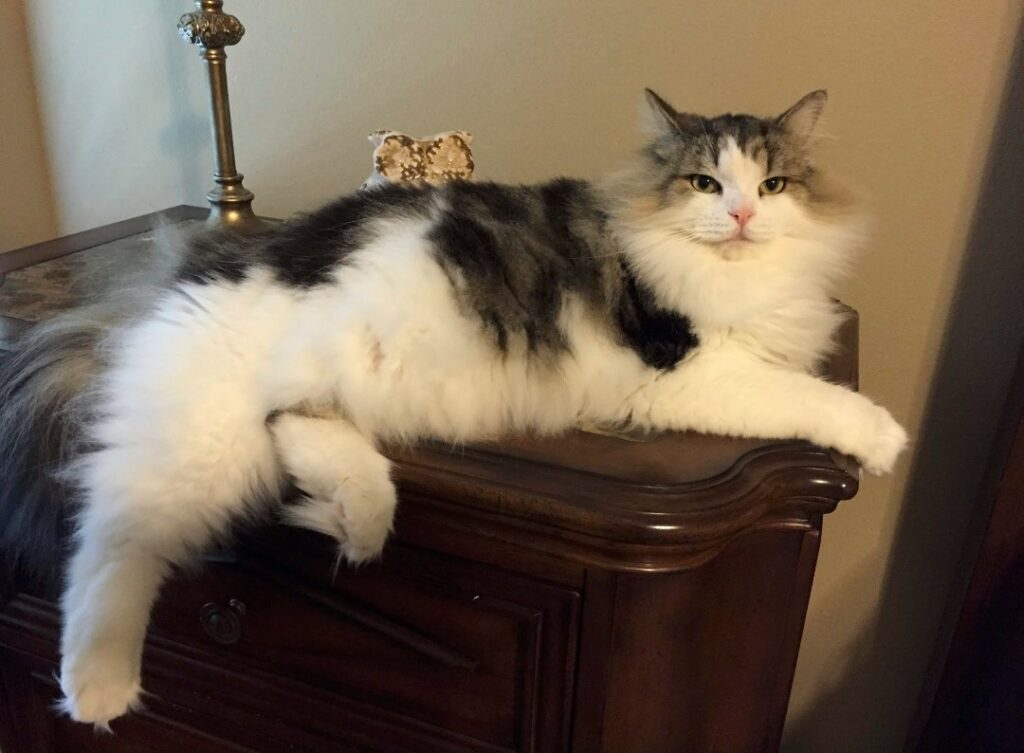 This year on GivingTuesday, our goal is to raise two months expenses – that's $10,800 to provide food, shelter, and medical care for the animals under our care.
GivingTuesday is tomorrow!  We hope you will join us during this Thanksgiving holiday with a gift to make a difference in the lives of up to 20 animals. No gift is too small. And each gift says you care.
Ways you can help!
Make a Donation.
Create a fundraiser on FaceBook or Our Website.
Share it with your friends and family.
Your donation will ensure that GARC can:
Continue rescuing neglected and abused animals.
Continue providing medical care for our rescues, as well as providing for their daily needs.
Continue placing our rescues in loving forever homes.
Thank you so much for your kind consideration. Your support means the world to us and even more to the animals we serve!
Sincerely,
Cindy Yee Kong
CEO
PS. Guess what? You don't have to wait until November 30 to give. You can start the momentum now for others to follow. Donate Now!