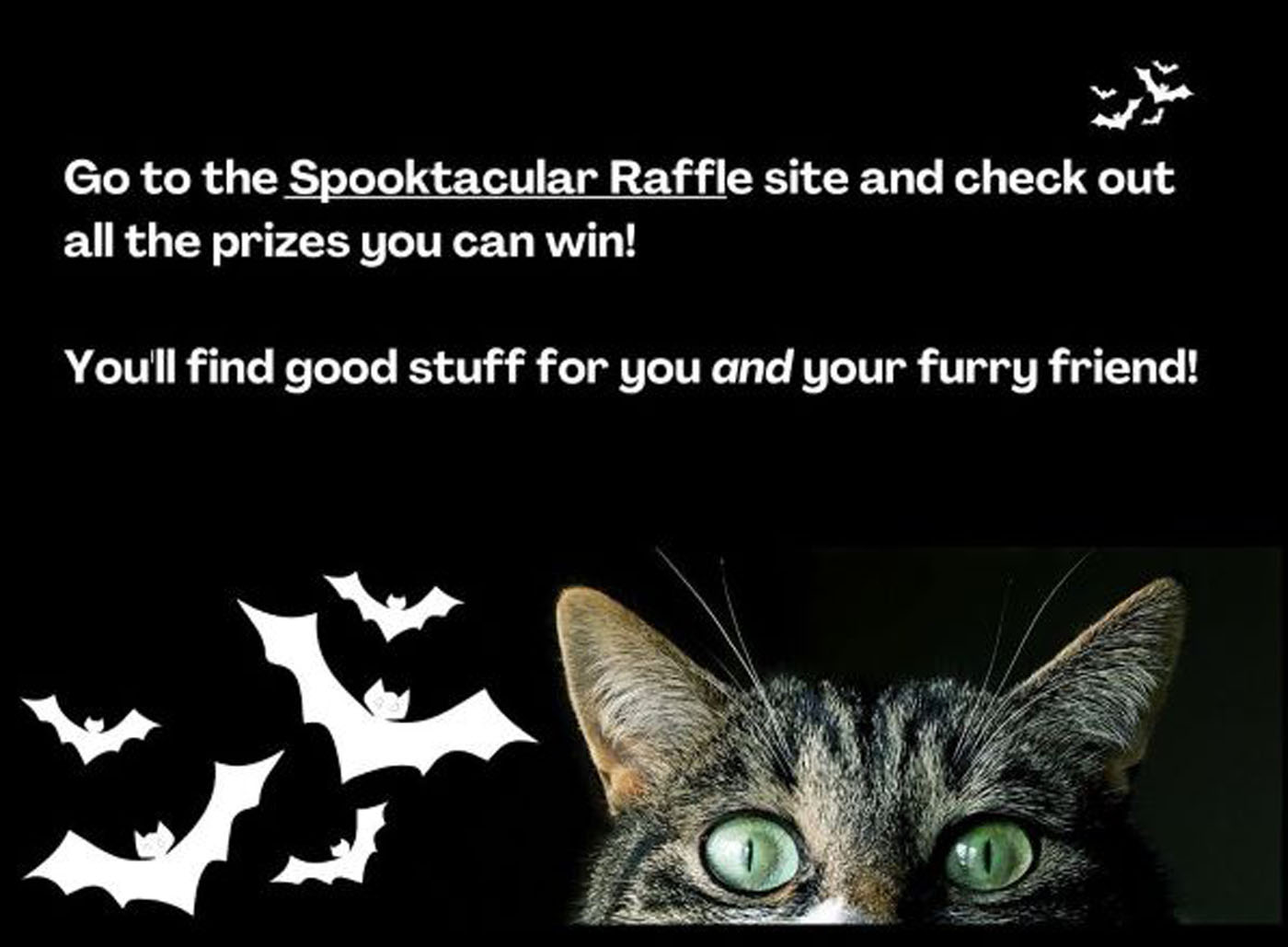 12 Oct

Enter to win Halloween Spooktacular Raffle Fundraiser

The Halloween Spooktacular Raffle Fundraiser is here! Make this fall season even more magical and this Halloween even more spooky!

You might be one of the 3 lucky winners! The drawing will be on October 26th.

Donations are not required to enter the raffle, but know that a gift in any amount will help us provide homeless dogs and cats with veterinary care, nutritious food, and housing.

While you wait for the raffle results, meet Helga. Her pack was rescued off the streets but she was so scared of people that she ran away.

She was severely underweight when she finally made it to G.A.R.C. We've nursed her back to health and now we're slowly restoring her faith in people.

With your help, we can keep Helga and other homeless dogs and cats well-nourished while they wait for their forever homes.