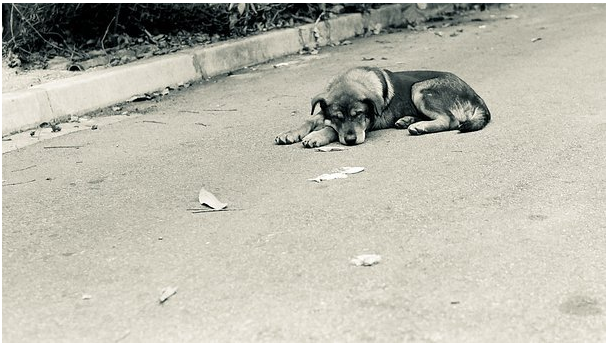 18 Feb

Help for the Helpless

Coming across a lost, abused, or neglected pet can be heartbreaking. Fortunately, there are resources throughout Oklahoma you can use to ensure abandoned animals get the time, care, and attention they each deserve.

Take Action

Pets that are found injured, cold, weak, or hungry need immediate human intervention.
If you can safely secure the animal without harm to you or it, do so, especially if it means getting it out of the elements.
Seek emergency veterinary attention if an animal is hurt and in need of medical care, or call animal control.
If you are unable to secure services in your community, keep the animal with you to ensure they are warm, dry, and have access to food and water until you can get help. Grace Animal Rehab Center of Sapulpa, OK can both protect and relocate homeless pets while advocating for animal rights. Support our life-saving efforts by donating to our cause.
Utilize Community Resources
There are many places that take in unwanted or unattended animals, including local Humane Societies and animal rescues. Keep a list on hand so you can act quickly in an emergency.
If an animal has identification, call the number – the animal may just be lost and scared.
Take the animal to your vet and ask that he or she be scanned for a microchip.
Put up fliers and pictures in the area where the animal was found and post on community-specific social media channels – many groups are local and dedicated to lost pets.
Help In Other Ways
Not everyone has the ability for hands-on rescue work, but there are many ways you can be an animal advocate. Donate your time and talent wherever you see a need – every bit helps.
Volunteer time at a shelter or become a short-term pet foster parent.
Donate money to animal care agencies and no-kill shelters, promote adoption over buying, and buy food and supplies for animal rescues.
Start your own Oklahoma non-profit and secure grants and funding to help stem the tide of unwanted animals in your local community.
Promoting spay-and-neuter programs, participating in fundraisers, speaking out against puppy mills, and serving as a voice for the voiceless are all ways you can help ensure humane treatment of pets throughout Oklahoma.
Grace Animal Rehab Center relies on support from our donors to save the lives of dogs and cats in need in our community. You can save a life by donating today!